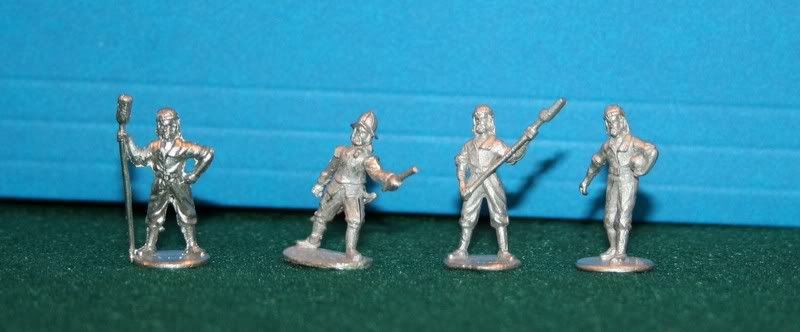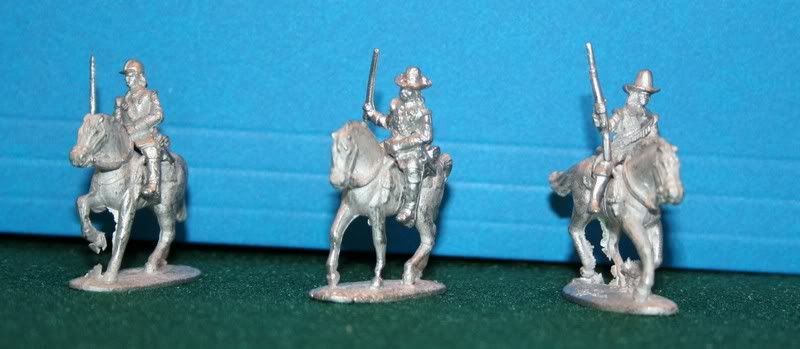 The pictures above show most of the remaining figures from the Les Higgins ECW range (the bulk of the infantry figures were posted on February 28). Click on the images for larger versions.

The figures are as follows (from left to right in each picture):

Top Image: gun crew (EP 13)
Middle Image: 3 cavalry troopers (EP11A and EP11B armed with swords, and EP15 with the firearm).
Bottom Image: drummer (EP12), mounted officer (EP10) and musketeer (EP14).
These figures can be purchased from John Cunningham, at
cunnjoh@aol.com
He expects to release a mounted cavalier (bare head) soon.
John is selling the foot figures for 40p, which is equivalent to 57 cents US, or 73 cents Canadian at today's rates. Horses are separate and cost 45p.