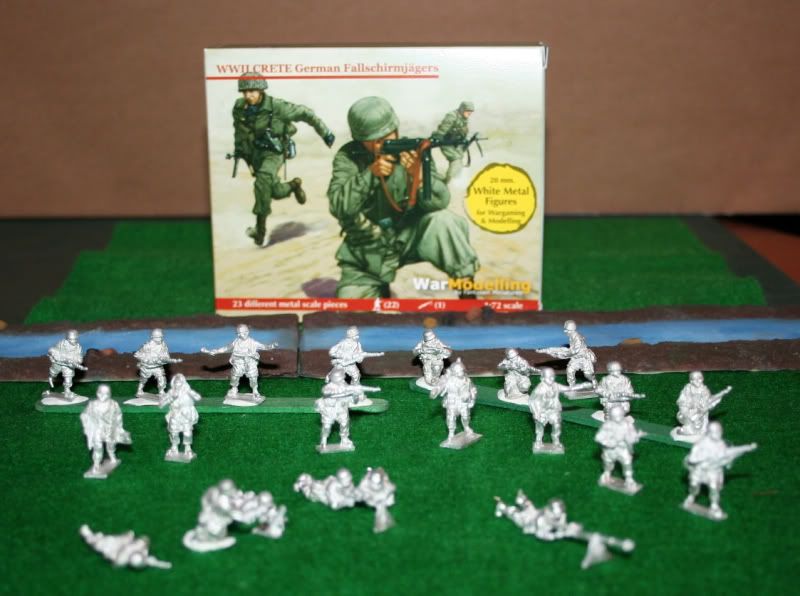 WarModelling have kindly provided a sample set from their World War Two range. The company was previously known as Fantassin Miniatures, and their 20mm Second World War figures are quite well regarded.
WarModelling sells their figures in a variety of different sized packs, including box sets, such as the one illustrated in the top image. Each box set includes a number of soldiers in individual poses. The set illustrated here is titled "German Fallschirmjägers (CRETE)" and contains 22 different figures, plus a small mortar.
The lower images provide better shots of the models, including some of the support weapons included in the set. (Click on the images for larger versions). I will be posting shots of the rest of the figures, and comparing them to appropriate plastic ranges, in days to come.
This particular set retails on the manufacturer's site for 19.50EUR.
WarModelling can be found here: