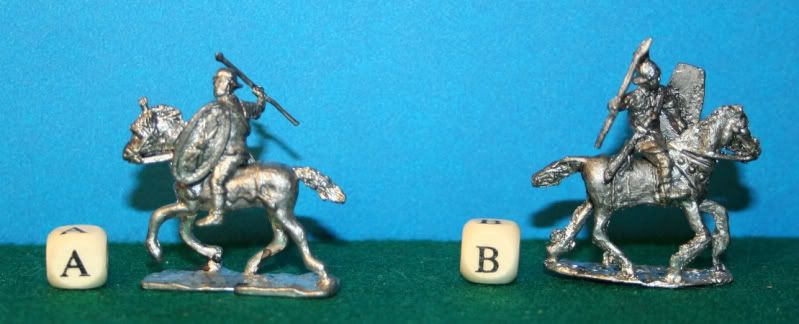 These 20mm mounted figures came in the same used lot as the foot figures I posted a couple of weeks ago. Based on the response to that posting, I think it is safe to assume these are Garrison / Greenwood and Ball figures.
Again, they do not match any of the pictures on the Garrison site, or the descriptions for the other figures available. Presumably then these figures are not currently in production.
If anyone has any further information on these particular models, please share.