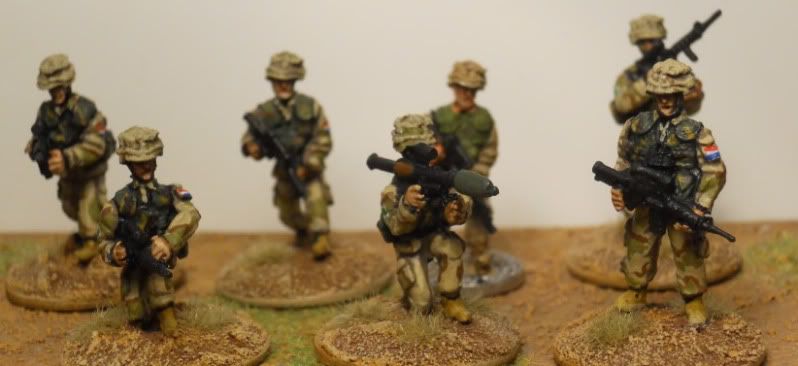 S & S Models is a British manufacturer best known for its modern 20mm vehicles. However, the firm also produces a fairly large range of modern infantry figures in the same scale. None of these figures are listed on the company website, although pictures of some can be found at this site:
Picture Link
Because the website lacks information, I cannot provide codes for the figures shown, or prices. However I have contacted them, and hope to have the information soon.
The pictures above, taken from the company's gallery, show some of the more recent releases. The top image shows modern Dutch troops, while the image below features a lineup of Taliban fighters. Other recent releases include NATO troops, including logistics and artillery crews.
The company website can be found here:
http://www.sandsmodels.com/index.html