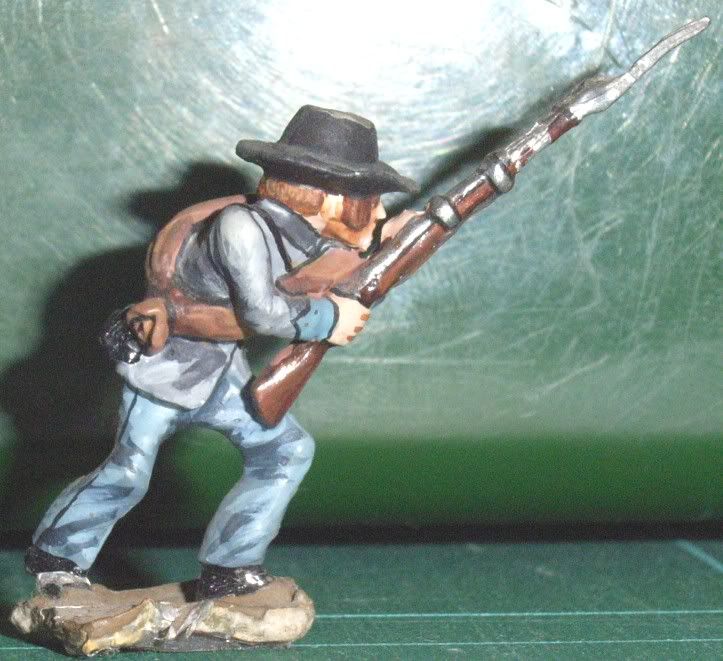 Rob Young at Garrison is letting his customers know that he will probably be ending the production of 25mm Assyrians in his Ancient range, as well as all 25mm English Civil War and American Civil War figures. These figures have not been selling strongly, and keeping them in production distracts his attention from those that are in demand.
The Assyrian offerings include 12 foot and 5 mounted poses. In the ACW range, there are 4 guns, over 35 foot poses, including artillery crews, and a couple of mounted figures. For ECW fans, the range includes 20 foot poses and 9 mounted.
Garrison's website can be found here:
http://www.garrisonminiatures.com/index.asp
The picture above is taken from the Garrison catalogue, and shows CCW2 "Confederate infantry advancing at high porte." The figure comes from the threatened 25mm ACW line, and retails for £.80. It can also be purchased in a group of 10 for £7.50.