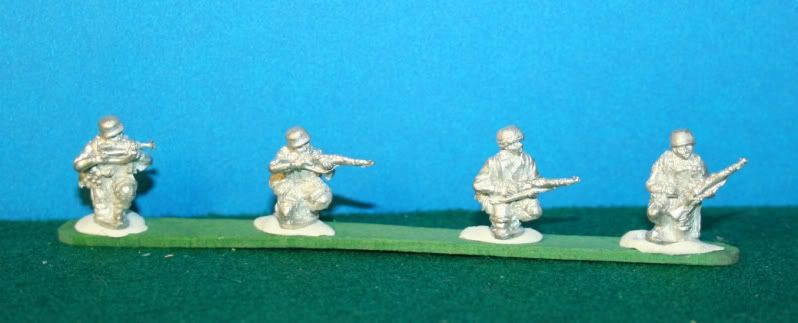 These images present the rest of the poses in the sample set provided by WarModelling (formerly Fantassin Miniatures). Click on the images for larger versions.
The poses are all from the sets titled "German Fallschirmjägers (CRETE)" which contains 22 different figures, plus a small mortar. This set retails on the manufacturer's site for 19.50EUR.
The WarModelling World War II range includes
Light and medium artillery pieces
Gun crews
Vehicle passengers, drivers and commanders
Motorcycles
Infantry packs of 2 to 6 figures
Box sets of 20 or more figures
The figures cover a variety of nationalities – Australian, British, Finnish, French, German, Japanese, Polish, Russian, and American.
Many of their figures are nicely illustrated on their website: