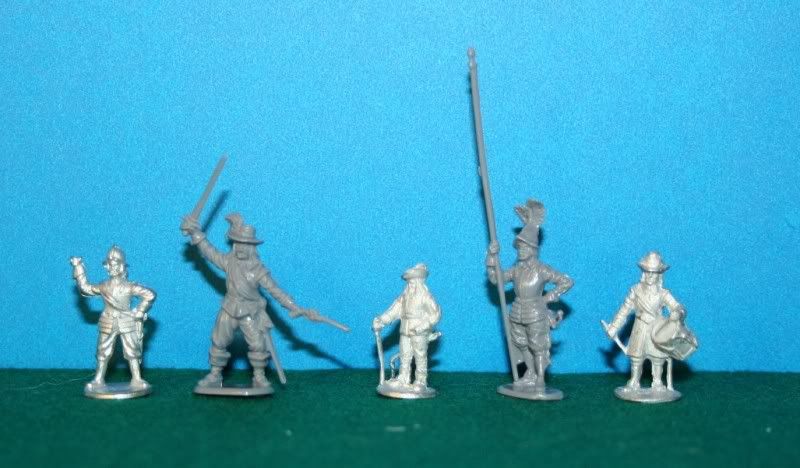 The photo above compares three metal English Civil War figures from Les Higgins, to two Thirty Years War figures from Zvezda. Click on the image for a larger version.

Manufacturers' designations:

The Zvezda figures are from box 8061 "Austrian Musketeers and Pikemen."

The Les Higgens figures come from their English Civil War range. From left to right they are: EP 3 (pike), EP 1C (officer), EP 12 (drummer).

Height compatibility (measured from sole of foot to eyes):
Zvezda – 24mm.
Les Higgins – most of the LH figures are 21mm, but the officer in the middle is only 19mm in height.

Body Build compatibility (from 5 categories):
Zvezda – C (average)
Les Higgins – C (average)

Overall conclusions:
There are very few 17th century figures in plastic, so the release of the Zvezda set was highly anticipated. But while the figures are extremely nice to consider on their own, they are far too large to mix well with other 1/72 scale models. As can be seen in the picture, the plastic soldiers simply tower over their metal colleagues.